The Purple Group has had a legacy of being one of the most trusted and respected in real estate, and they bring you Jaipur's most ambitious project, MELODIA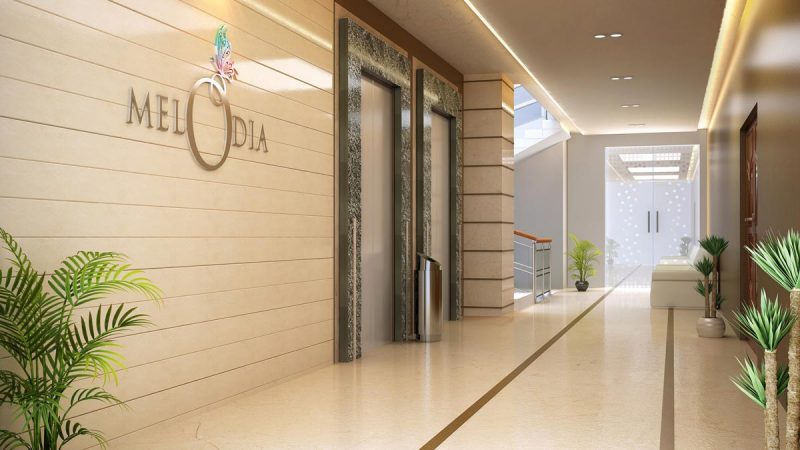 As to why one should choose Melodia, this question will be answered if we look over the list of amenities and facilities this project provides. But before that, we need to know a little about this enterprising project.
Melodia is one of the biggest projects of Purple Group which is sure to set the benchmark of luxury flats in Jaipur. Melodia will give a new definition of luxury to Jaipurities. This aspiring project will give you a new tune of peace and happiness along with opulence and splendor.
Located at Vaishali Nagar, MELODIA is one of the highly desirous projects in Jaipur. More than just a location, it is a destination that host both dream and brightest possibilities for people who are never content by anything less than the best.
Buy Your Independent House in Melodia
The advantage of choosing Vaishali Nagar is its prime location where you can find any commodity and resource within a few kilometers. It is close to the airport and is just an 8-minute drive away from the railway station. Situated in the heart of the Jaipur, Vaishali Nagar is the booming market of real estate.

This makes the Up and coming hotspot of housing, Vaishali Nagar an ideal location for the luxurious Melodia. This is a project designed for people with my art in form of housing. It is ornate and opulent; therefore it is destined to be Jaipur's most beautiful housing project.
It includes a range of amenities, everything from playing area to Garden. Few of the most common provisions include Aroma Garden, water cascade, lily pond, yoga deck. It also has saved compound power backup, 24-hour security to name a few essential requirements. The area is well defined and luxurious with an entrance lobby on the ground floor. Since Melodia is a luxury apartment, it focuses a lot on people's workout routines and leisure time.
You get to have the best facility in the form of mini theater, a snooker table, Indoor Squash Court, yoga room. In this housing project, there are a lot of amenities that are not common in other housing establishments. It focuses on both providing the best resources to its customers as well as on beauty. It is furnished with imported granite flooring on the ground floor lobby. The housing facility will also have squash and badminton court.
Aroma Garden
Party lawn connected with the hall
Water cascade
Lilypond
Yoga deck
Walking Tracks
Double height club lounge on the 17th floor
Well-designed luxuries entrance lobby on the ground floor
Imported granite flooring on ground floor lobby
Designer entrance lobby with a false ceiling
No Vehicular movement on the ground floor
VRV system provision for air conditioning in all flats
3 Tier security system
75000 Sq. ft. Club area
Infinity Swimming pool on the rooftop
Mini Theatre
Table tennis
Snooker table
Carom and chess room
Well-designed cafeteria with alfresco dining
Indoor squash court
Sky lounge
Indoor Badminton Court
Steam Bath
Golf Putting
Aerobic room / Yoga room
Other than the resources provided within Melodia, you are also connected to Gandhi Path and are in a close proximity with super-specialty hospitals, banks, and parks. So if you are looking for a scenic residence with deluxe amenities in consonant price, Melodia is the first name that comes to mind. This project provides you with the option to choose from various 2,3 and 4 BHK flats in Jaipur. And you don't have to wait long either, you can own your own magnificent lodging by 2019.
So for people seeking a modern luxuriant apartment at a prime location in Jaipur must check out this golden opportunity, which is open for grabs till 2019.